Our volunteer trips to Cameroon seem like so long ago. Challenging as they were, we were so disappointed when our 2021 trip was cancelled due to the coronavirus pandemic. However, we kept in contact with our friends in Cameroon and promised to do what we could to help.
Unfortunately, due to restrictions, we were unable to organize any fundraisers. But we were determined to do something. We decided we were going to send a 40-foot container of medical equipment.
Our wonderful trustee, Robin Webb firstly organized a fundraiser walk from Arklow to Greystones late 2020. A great day out, though not for the faint hearted. A walking distance of 53kms & 58,000 steps later, a stunning €4,500 was raised.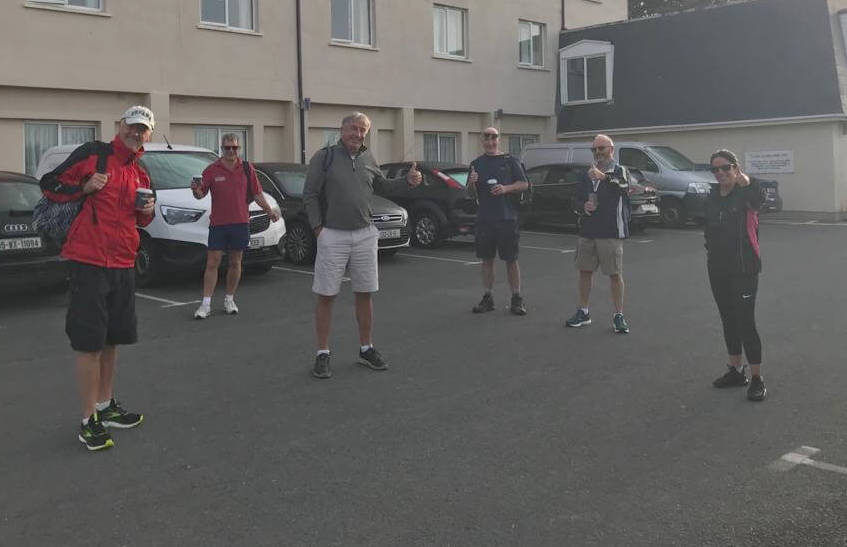 Robin then went on to organize the purchase of a container which can remain in Cameroon permanently. The locals can use it as a shop or a medical clinic. Next step was to find somewhere to store it. And once again, a friend and supporter to the rescue. The Byrne brothers in Greystones allowed us park it in their carpark near the Beach House. This meant that we could collect equipment over months and pack it slowly.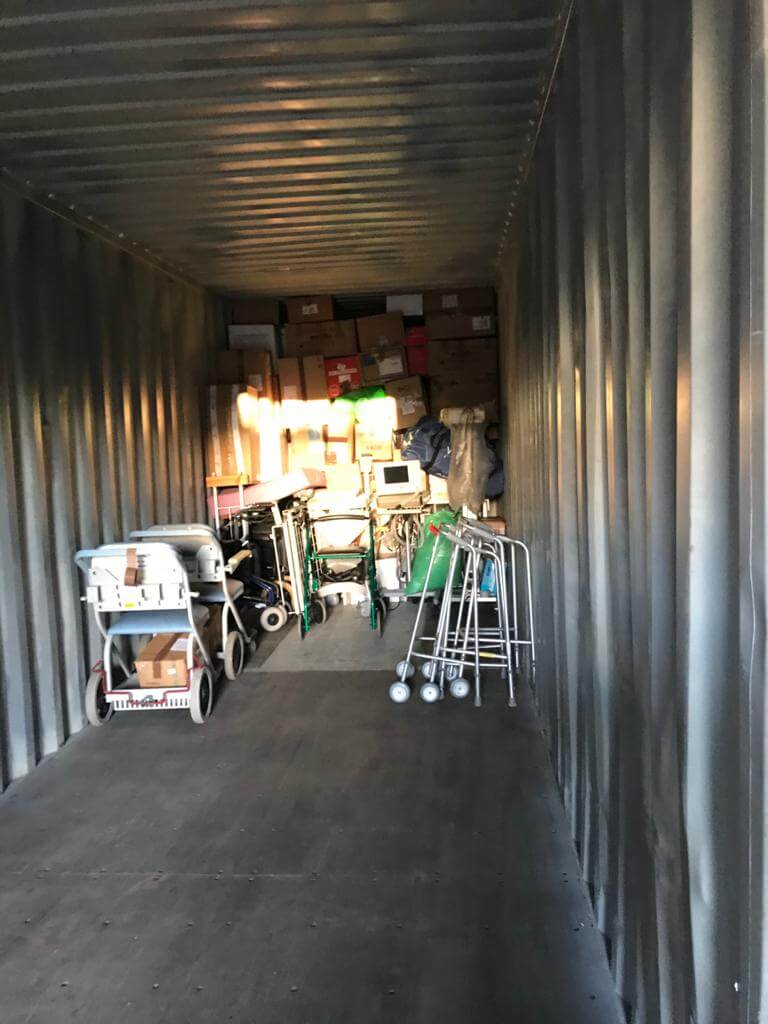 Donations came flooding in. Irish hospitals, clinics, companies, pharmacies and individuals responded to our requests.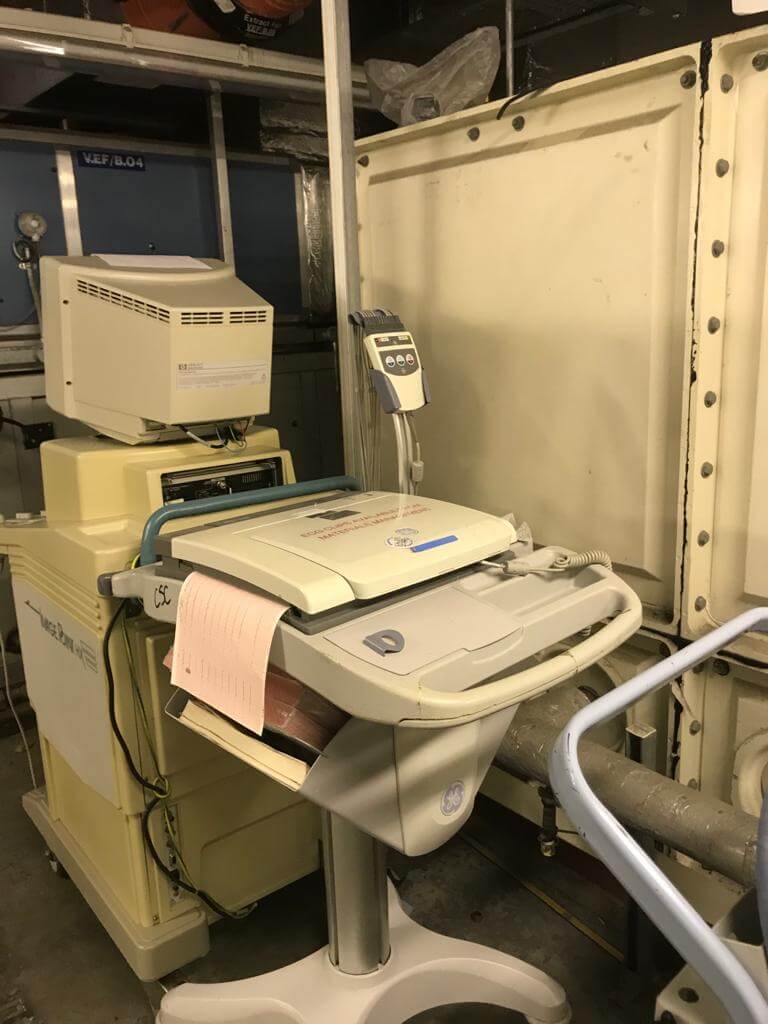 Our trusted friend and supporter, Paul O'Grady ( aka Cruiser), made numerous journeys in his van collecting equipment and loading the container.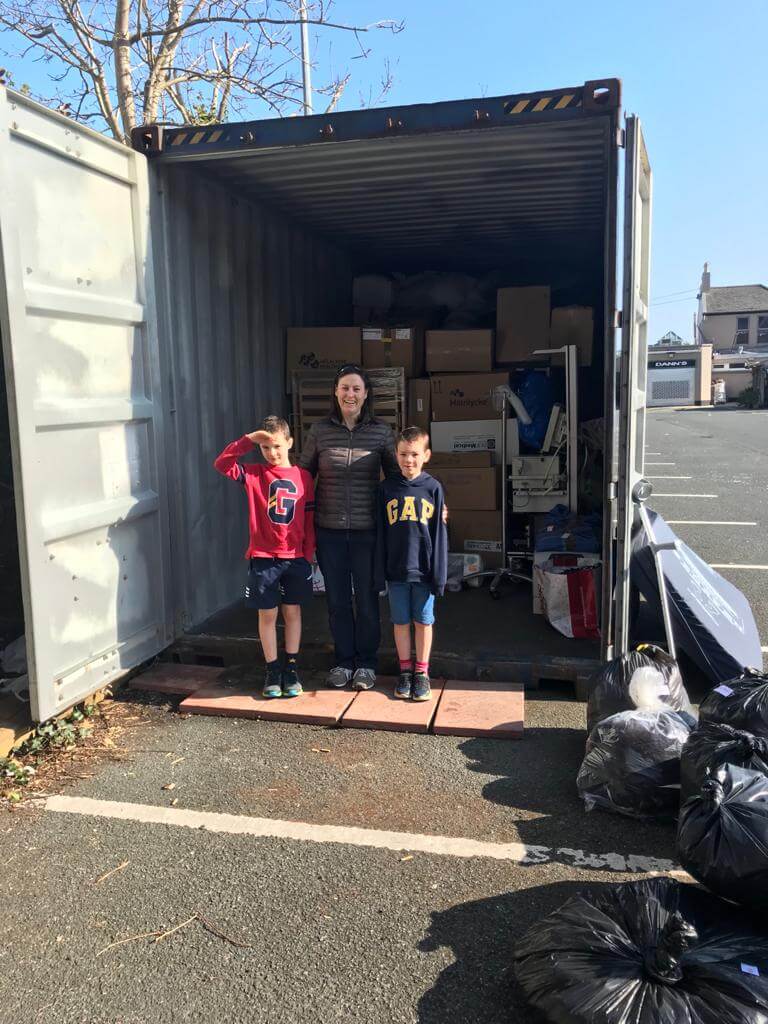 So, in late April 2021, despite Covid-19 and so many restrictions, the container left the Beach House car park and set sail for Cameroon. It should arrive in Cameroon late June, where our representatives, Spark of Life, under the guidance of Ms Nietcho Tchoffo, will distribute the goods to our hospitals and communities there. We look forward to seeing all the videos.
This year the container has more than €1 million. worth of medical equipment and medication kindly donated by the people of Ireland. There are beds, mattresses, medication, wheelchairs, crutches and much more. Due to the huge generosity this year, not only will we be able to help the hospital, but the whole community at large. Disabled children who have had to crawl the streets now have a wheelchair. New-born babies have safe cots. Children in orphanages have mattresses for the first time. Doctors and nurses have medication, dressings, needles, syringes to do their job. Never mind all the leg injuries to whom even 1 crutch makes such a difference.
We had some extra space in the container, so we asked for some donations of clothes and toys. Wow. We were overwhelmed with the generosity. Thanks to all our supporters in Greystones and Dublin who washed and packed clothes and toys at such short notice. We even squeezed in 3 mountain bikes and 30 rugby balls!!
Once again thank you Ireland
We are still fundraising for this project so either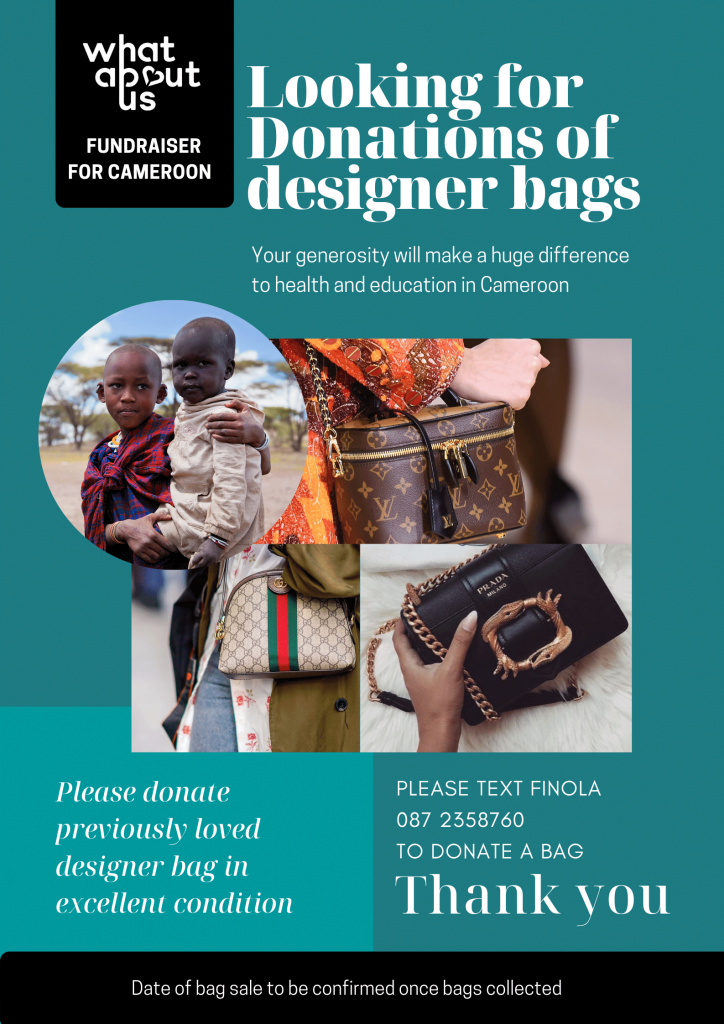 Or please Donate here www.ifundraise.ie/ripplezoo20
Special thanks to:
Eddie Byrne, Robin Webb, Paul O 'Grady, Greystones Medical Centre, Blackrock Clinic, St James Hospital, VHI Swiftcare, St Vincent's Private, The Carmelite Monastery in Greystones, Fiona Flinn, Clonmel Pharmaceuticals, Mary Ryan, Alan Keyes, Michael Doherty, Robert McKay and so many more.