Over the last number of years, tonnes of ground-breaking documentaries have been released to teach us about how to look after our beautiful world in the midst of climate change and other world issues. From docu-series covering the inequality of climate change to nature documentaries focused around the importance of biodiversity to the unethical production behind many foods we love. In this blog, we will share with good some brilliant documentaries to help you learn about the impact of climate change, our global food systems, animal welfare and much more.
1. The True Cost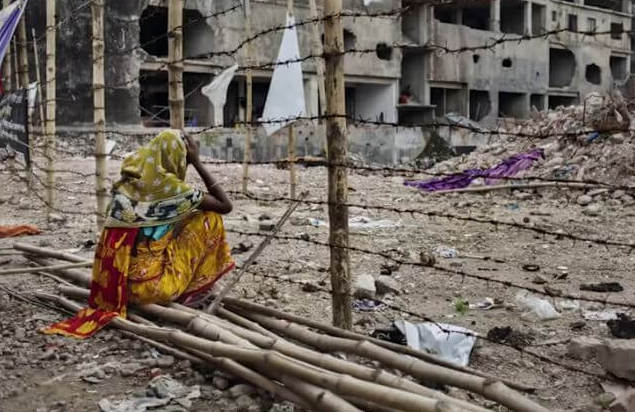 The True Cost is a great documentary for anyone who wants to learn about fast fashion and why it is problematic for the environment. Alongside the environmental impacts, factory worker conditions are also explored. In summary, the documentary maker travels around the world to see the people behind the world's fashion. It explores the true cost not on a monetary value but – the cost to the worker creating the clothing and the environment. The documentary features interviews from the world's leading influencers, including – Vandana Shiva, Stella McCartney and Livia Firth.
2. Down To Earth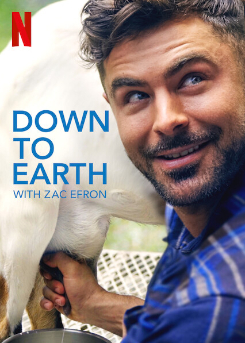 Down To Earth is a web documentary series. Actor Zac Efron and Darin Olien, Wellness Expert, travel the world to find healthy, sustainable ways to live. It is a great option for those who enjoy positive documentaries as it showcases what a lot of countries are doing well. For example, how France is beating plastic waste by having water stations throughout the city and advocating for reusable bottles. In addition to Iceland where they have come up with some incredible renewable energy solutions. The documentary features lots of interviews with people and is great for those who enjoy traveling. 
3. Seaspiracy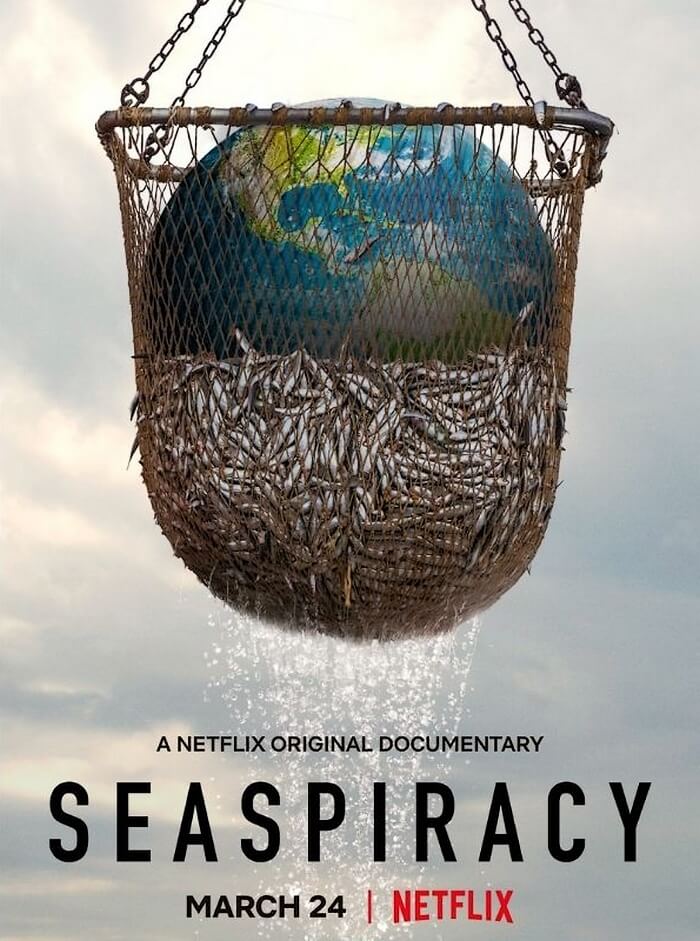 Seaspiracy is one of the latest documentaries to hit our screens. While opinions are split on this documentary, it is definitely a great one to watch. It explores the great myth that whales and fish are solely dying from consuming plastic straws and various other consumer plastic waste. Fishing nets and various other plastic based fishing materials are discovered to be a leading cause. It looks at the harmful practices behind fishing and how even methods that are advertised to be sustainable and promote animal welfare do not necessarily. The documentary looks at how workers are treated, whale and shark slaughtering and even how the dolphin safe label on fish products in supermarkets does not guarantee that these products have not involved the slaughtering of dolphins. The documentary is packed full of information and has changed many people's perspectives on eating fish.
4. Riverblue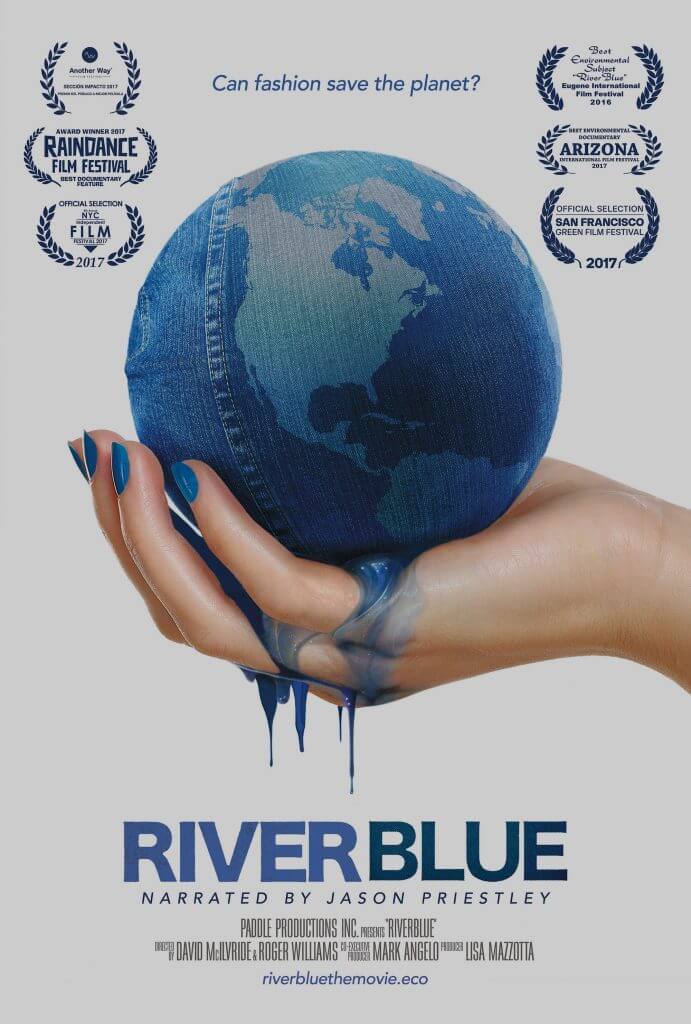 The Riverblue documentary follows international river conservationist Mark Angelo. It looks at the one of the world's most pollutive industries, fashion. It is a ground-breaking documentary that examines the destruction of our rivers and its effect on humanity. It also looks for solutions for a sustainable future. Through the irresponsible disposal of toxic chemical waste and harsh chemical manufacturing processes, our favourite clothing is destroying rivers and impacting the lives of individuals who count on these waterways for their survival. It brings awareness to the destruction of some of the world's most vital rivers through the manufacturing of our clothes, but also acts as a demand for significant change within the textile industry from the top fashion brands that are able to make a difference.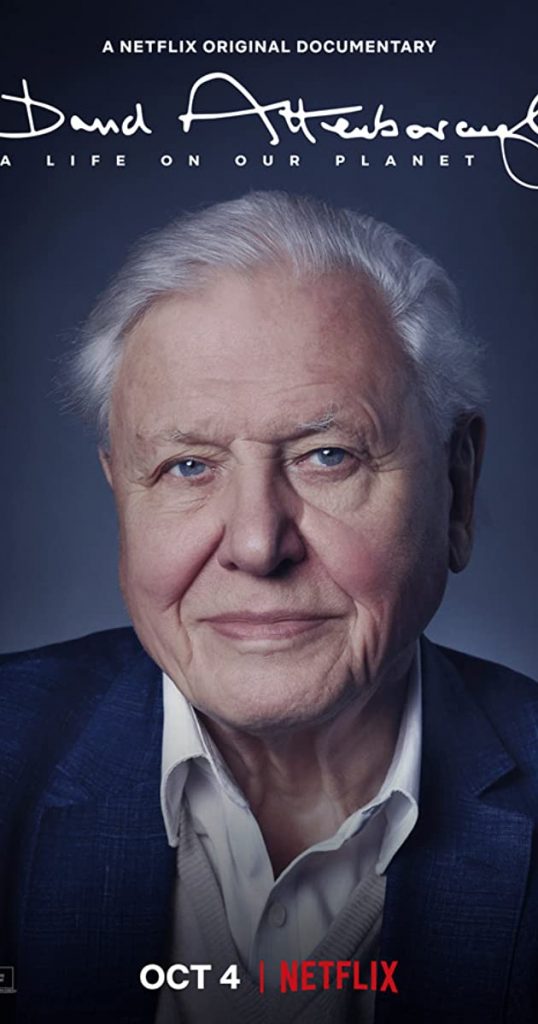 This has also be another popular documentary, particularly during 2020 when it was released. It is narrated by the beautiful voice of David Attenborough which is a huge plus. Given the adventurous life David Attenborough has lived, this documentary acts as a witness statement whereby he shares first-hand his concerns for the current state of the planet as a result of humanity's impact on nature. The documentary, while upsetting, is optimistic in that he shares his hopes for the future. The cinematography is just breath-taking. If you care about our planet, about the animals living on it and nature and future generations, you should put this on your must-watch list.
6. Rotten
Rotten is an investigative documentary series that focuses on the corruption in the global food supply chain. It looks at the struggles of being a homegrown and small-scale farmer or business. It is incredibly informative on numerous levels and is a must watch. It encourages people to look beyond a finished product and acknowledge the alarming journey that takes place initially. The series has two seasons and some of the topics it explores include the secrets behind chocolate and avocados, fish and water. It travels deep into the heart of the food supply chain to uncover the unsavoury truths and expose the hidden forces that shape what we eat.
In Summary
There are so many brilliant documentaries out there that expose the truths about our world. While they can be shocking and disheartening to watch, these documentaries have proved to be an excellent way to educate individuals about caring for our world and what needs to be done to ensure climate justice and equality for all.