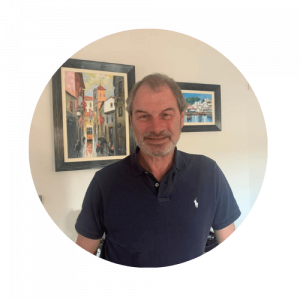 Peter Butler
Secretary
Chairman of P & G Cards the largest independent Irish greeting card company.  Founded by Gerry and Pauline Naughton.
Chairman of Genesis Homes Ltd. Genesis is a house builder active in Ireland. It was founded by Barry O'Connor formerly CEO of McInerney Plc.
Chairman of Schnittger Bourne Property Services Ltd, a property management company which manages over 60 commercial and residential schemes in Ireland.
Non-Executive director within the Ballymore Group founded by Sean Mulryan. Ballymore is a significant commercial and residential developer in Ireland and the UK.
Peter was a Consultant with Covestone Asset Management Ltd in the years 2011 to 2016 until the business was sold to Bank of Ireland. Covestone was an investment company and family office founded and run by Donal Roche ex managing partner of MOP Solicitors.=
Over the past 10 years Peter has also worked as consultant to other companies including Key Capital, Ardagh Glass, Le Bruin Private and Starwood Capital.
Formerly:
Career banker with Allied Irish Bank and Anglo Irish Bank, with many roles including the following.
2002-2004 Head of lending in Ireland and the USA.
2005-2008 Managing director Private Banking and Group head of Wealth Management. Peter was head of the Private Banks in Geneva, Vienna, The Isle of Man and London in addition to Ireland.
2009 Appointed Acting Chief Risk Officer post nationalization of Anglo. In this role Peter had overall responsibility for the risk function for the entire organization. This included the lending operations in Ireland the UK and the USA, Group Treasury, Wealth Management and Private Banking. He chaired the Bank's credit committee.
Other:
Educated at Midleton College, Co. Cork and University of Limerick (Bachelor of Business Studies Hons).
Member of, The Royal Dublin Society, Greystones golf club, Tralee golf club, Greystones Rugby football club (President 2008, Chairman 2010-2013).
Hon Treasurer St Patrick's Church of Ireland Greystones.