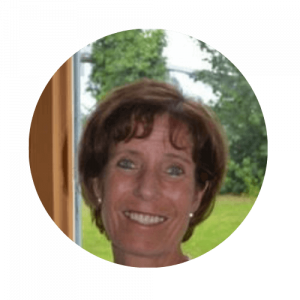 Mary Ryan
Trustee 
Mary is a native of Clonakilty, West Cork and she still maintains ties there.
Mary attended Trinity College, Dublin and graduated with a Bachelor of Science degree (BSc), Pharmacy. 
After qualifying, Mary spent 3 years in the pharmacy department in Cork University Hospital.
Mary then travelled to Calgary, Alberta, Canada in the mid 80's where she requalified. She worked in the new and exciting Alberta Children's Hospital which enjoyed innovative treatments and facilities
Ireland beckoned and Mary took up a new role in Our Lady's Children's Hospital in Crumlin. 
Mary settled on the Rise in 1992 and opened The Rise Pharmacy, Mount Merrion which she has run over 29 years. 
"Probably what identifies me is my "lifetime "as a community pharmacist in Mount Merrion. An easy hat to wear as there has not a day that I have found working a chore – I have gained a treasure of life's snaps each and every day"
As an active businesswoman and community pharmacist Mary has grown a significant and cherished network of valued relationships and friendships where non-judgmental support can always be relied upon.
"Community, inclusivity and belonging is a treasured gift, a gift we can share with all our neighbor's and new friends as we journey forward. I have been privileged to be part of that community and What About Us is a tremendous forum to extend that gift"