The New Year always bring hope and optimism, that the coming year will be better than the last. Yet as I put pen to paper the COVID-19 challenges of 2020 seem to be multiplying everywhere. More lockdowns, hospitals stretched to their limits and too many people dying. And yet hope feels close and comes in the form of multiple vaccinations getting approval across the world. The day when we can all feel fully free again is getting closer, it just cannot come quick enough.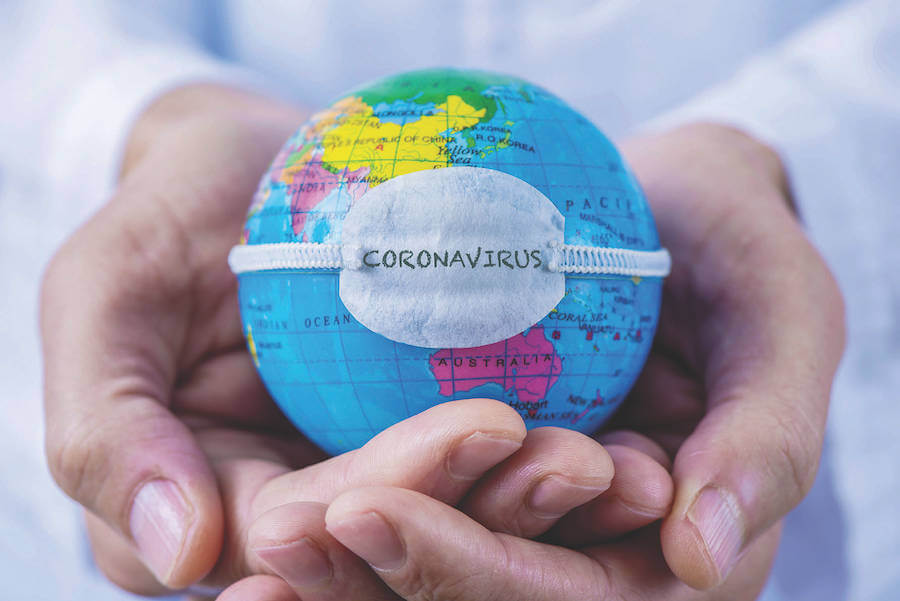 What About Us is a live stage musical currently being developed by over 50 young artists from countries that have been affected by war and terror such as Israel, Palestine and Ireland. The Musical which will launch in 2022 addresses many of this generation's societal issues such as climate change, increasing armed conflicts and refugees forced to leave their home because of war or persecution. Wrapped up in a beautiful love story
The Arts world is suffering dreadfully, no theatres open, no concerts, no live performances, no work for artists, no income. We all admire the innovation and creativity from so many digital platforms, yet the online experience will never replace the joy of live music, gigs, socializing and performing. Hopefully the second half of 2021 will see the defeat of the pandemic and the reopening of the arts to the public. Oh yes.
Despite all the new challenges and see-saw lockdowns the What About Us teams are continuing the upward trajectory in terms of progress. This is so important to everyone putting in so much effort to achieving the primary goal of the musical premiering late 2022. An ambitious target yet becoming more realizable with so many sustainable achievements being secured on a consistent and regular basis.
The new website www.whataboutusripples.com has just been launched. The name incorporates our What About Us brand with our predecessor RippleZoo. Everyone can make a difference, doing little things for our world, helping others less well off, creating little ripples. Every ripple we make has a multiplying effect and we believe What About Us Ripples can change the world.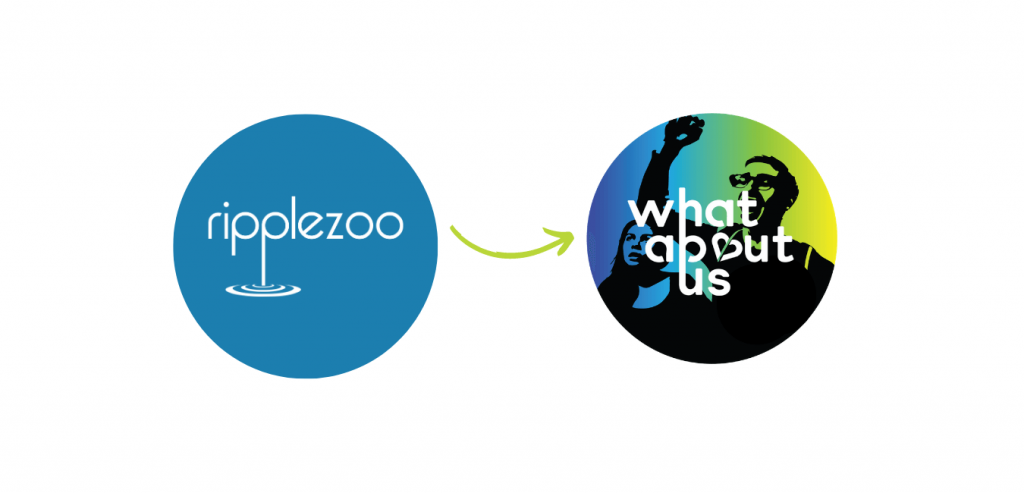 The new website incorporates all our historical work and projects with the primary focus now on The Musical, The charitable Foundation and The Movement delivering positive messaging to a continually increasing International audience.

Our social media channels have been rebranded as What About Us Ripples. With over 70,000 followers and our content viewed over 300,000 times every week (our best week ever was over 10 million), the positive messaging for change that we are delivering is being heard.
"Beauchamps is delighted to support the What About Us Charitable Foundation, providing a range of legal and support services as part of Beauchamps Corporate Social Responsibility (CSR) program"
We now have an impressive number of organizations and businesses supporting our projects including the UN via UNAOC (New York), The Anna Lindh Foundation (Italy), Mediterranean Perspectives (Italy), The Willy Brandt Center (Jerusalem), Sabreen (Palestine), and The Irish Youth Musical Theatre, The Royal Irish Academy of Music and Beauchamps solicitors (Ireland).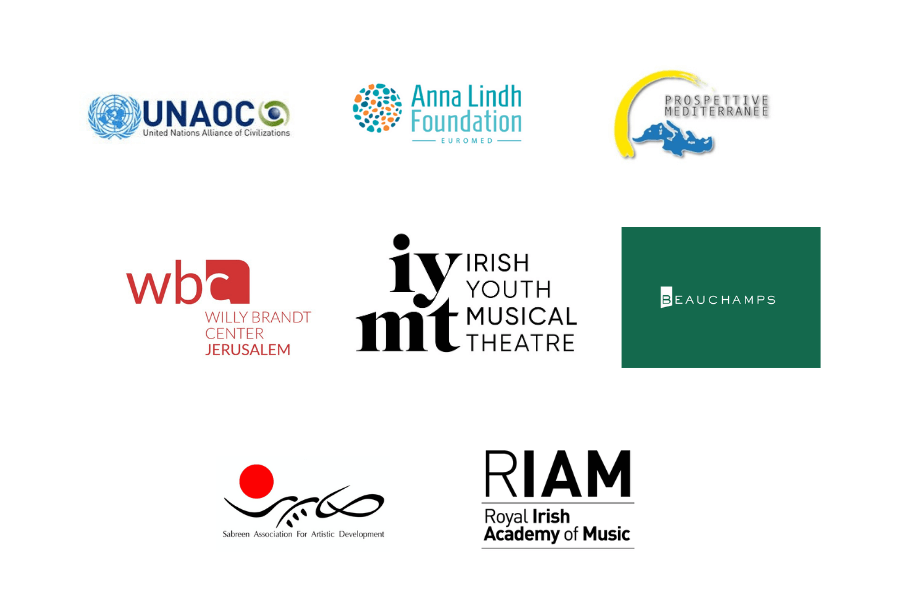 The musical story has been further developed (Draft 1 completed) and from next month the Irish Youth Musical Theatre (IYMT) will be providing young, talented artists the opportunity to work alongside the IYMT founder and Artistic Director Seimi Campbell visualizing the story as a stage musical. This is an important part of the musical, giving young people a platform to express their talent and contribute ideas, songs, lyrics and narratives for the musical.
'I'm very excited to collaborate and create with such a wealth of talent and richness of cultures as we celebrate the shared experience of theatre-making – something that transcends all barriers.' Seimi Campbell, Artistic Director, Irish Youth Musical Theatre.
In parallel, workshops are being scheduled with young Israeli and Palestinian artists who will have their collaborative voices heard in the development of What About Us. The goodwill is amazing and its wonderful to witness old barriers to working across multiple culture and communities being broached.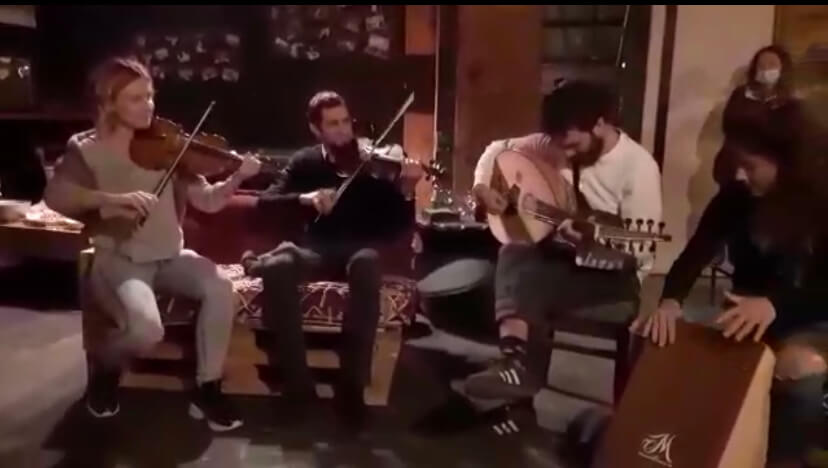 Our professional musical team of Des Cullen, Aaron Wilkinson and Shoshi Israeli will continue to work with an incredible pool of professional musicians, singers, and composers in the more focused development of the music and lyrics for each of the specific stage scenes. Already there are more than 300 pieces of music created by 50 plus artists representing over 15 countries.
This week we launched an International song writing competition that offers anyone the opportunity to write a song for the musical. Any original, unpublished song is eligible though the creative team is especially looking for songs covering themes such as Mothers seeing their sons go off to war and My voice matters. Full details here.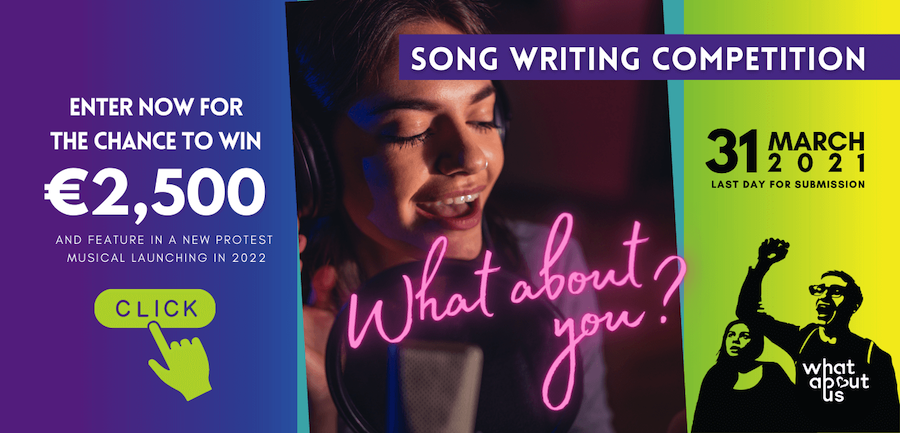 Filmmakers Ben Kavanagh and Malcolm Willis have been selected to develop, create and film the life of 6 young participating musicians, artists and singers over 2 years to produce a docufilm following their journey to the world stage. This will include the search for talent within refugee camps.
That's the update for now folks. I would like to end by thanking everyone working so hard on this very important project. You are inspiring, you are helping change the world.