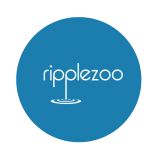 What About Us began as a Ripplezoo project
Founded in 2016, Ripplezoo was a not-for-profit trust and website platform using social media to promote blogs, photographs, images and videos that raise awareness of issues in the world today. It encouraged everyone to create their own ripples; liking, commenting, and sharing content they are passionate about.
What About Us has taken over a wonderful team of talented and caring bloggers who are writing 
inspiring

, educational and topical blogs that are published on the What About Us website.